At Mindfulness for Health, we work with healthcare workers with a strong focus on nurses to break free from the guilt of wanting to experience more than what they currently are in their professional and personal lives.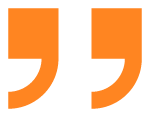 If you are looking to challenge your self and open your doors to possibilities, I highly recommend Mindfulness for Health. The results will amaze you and others around you! I approached Jeanelle for personal coaching following a recommendation from a close business friend. My goal was to gain clarity and focus on my busy working life and improve my quality of life. Jeanelle was exceptional from the start of our first telephone conversation. She helped me to develop a sense of self, inner strength and clarified unresolved personal beliefs that were getting in the way of moving forward. The result was a unique personal experience driven by Jeanelle's superb line of questioning, structured approach and supportive communication. She provided me with the tools I need to work on strategies to shift thought patterns and enjoy my life. Jeanelle thanks for your professionalism and expertise as a Coach you are truly AWESOME!
- Angela Cortes -
Registered Nurse
Jeanelle Classen is a truly inspiring coach who shows our own potentials and opportunities in life. She did an amazing job by revealing the own importance and strength towards the success. Jeanelle motivated me to think about the value of focusing on myself while teaching me the cost of giving up things when achieving life goals. Her lessons were really helpful to me since I am a doctorate student who always has ups and downs in mental status with the research and daily activities. I was always worried about the uncertainty of the life and didn't have much future plans due to fear of disappointment. Jeanelle guided me to achieve the success through planning the goals while embracing the uncertainty. Thank you very much Jeanelle for your amazing set of lessons.
- Dakshi Tharanga -
Doctorate Student
Jeanelle has such a beautiful balance of gentleness and clarity in her coaching. She is quietly firm in her commitment to serve and ensure her client's receive value from every session, while maintaining a view of long-term progress. I highly recommend Jeanelle as a coach, and am grateful for the time and commitment she dedicated to supporting me, and helping me through issues, some of which I was not even aware of before we started. Thank you Jeanelle!
- Andrea Buck -
Founder of Frog-e Coaching
About Mindfulness for Health
At Mindfulness for Health, we work with healthcare workers with a strong 
focus on nurses to break free
 from the guilt of wanting to experience more than what they currently are in their professional and personal lives.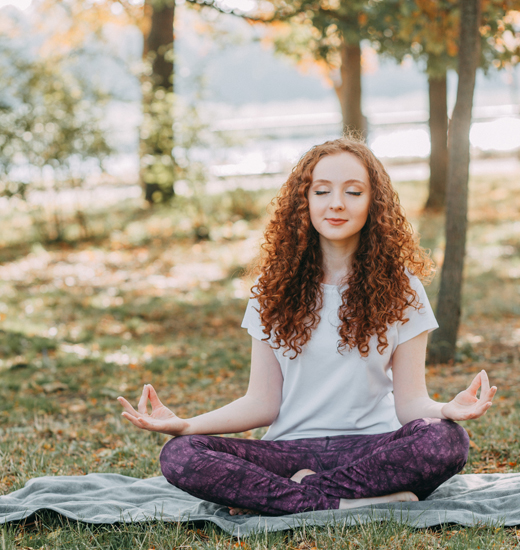 Through transformational coaching, I help my clients to live life on a deeper level where joy, vitality, confidence, fulfillment, abundance, love, and relationships flourish and where you feel inspired, confident, and in control of your life's journey and its ultimate purpose! I believe that these core factors make up life and how you can live contentedly without the feeling of burning out or stress. It is essential for us to feel positive so that we won't feel demotivated in doing our goals in life.
What does Mindfulness for Health really mean?
It is simple, really, reaching a place where you are fully content with your mental, physical and emotional self. Being in a mindful state about your health means that you have goals, you have the motivation and you know how to achieve those goals without sacrificing other aspects of your life like your family, mental health, work, or relationships. I know the feeling when you can't do things you want to do because of a certain circumstance. Building yourself from the ground to the point where you are takes a lot of courage and effort, so I want to ease that burden. Moreover, help you to achieve a better mindset and disposition in life.
It is about finding a balance that we are completely satisfied with and in that we are supported and empowered so that we can finally claim the life we love and deserve for ourselves. I trust this resonates with you as much as it does for me!
I'm Jeanelle Classen: passionate about supporting and empowering women who feel overwhelmed, frustrated and uninspired, to live the life they love and deserve. I'm an accredited holistic health coach and a woman dedicated to growing a community of women who strive to achieve mindfulness for health, rising above the many conflicting ideas about what it means to be in good health or wellbeing.
I grew up in a family who valued the traditional mindset around being healthy. Do your exercise, eat a balanced diet and you will live a long, healthy life. That worked for me, really well, in fact, I was a fit and 'healthy' teenager. That was until I was diagnosed with poly-cystic ovarian syndrome (PCOS) at 16 years of age. I had to relearn what it meant to me to have good health and wellbeing. I had to be more careful with what I ate, I was prescribed a handful of medications and my self-image took a huge hit.
For the better part of 10 years, I've loved researching, learning and creating exercise programs, diets and nutrition plans for myself, I even tried to write a health guide for teenagers when I was 13. But these plans never considered other aspects of my life, the goals I set out for myself were unrealistic and I would quickly lose motivation when I couldn't tick everything off my densely packed to-do lists.
I just kept thinking, this can not be it. I've tried what feels like every diet under the sun, I've followed hundreds of exercise programs and created endless checklists for myself, and sometimes I'd get great results, but they never lasted and it was even harder to maintain. I know all of the right things that I should be doing, about how to be healthy, what to eat and which exercises to do so why am I struggling so much to actually achieve my long term goals!? Then it hit me, my mindset needed to change.
It's one thing being determined or resilient and well educated, it's another thing to maintain motivation and rise above the overwhelm to actually be mindful about your health.
I look forward to connecting with you and share in your journey soon!